Explore a museum in a more efficient
and enjoyable way.
Interactive stories
.
Engage with exhibits in a new and
meaningful way.
Follow points of interest, find clues, and solve a range of challenges until the story is concluded. Unlock interesting educational facts.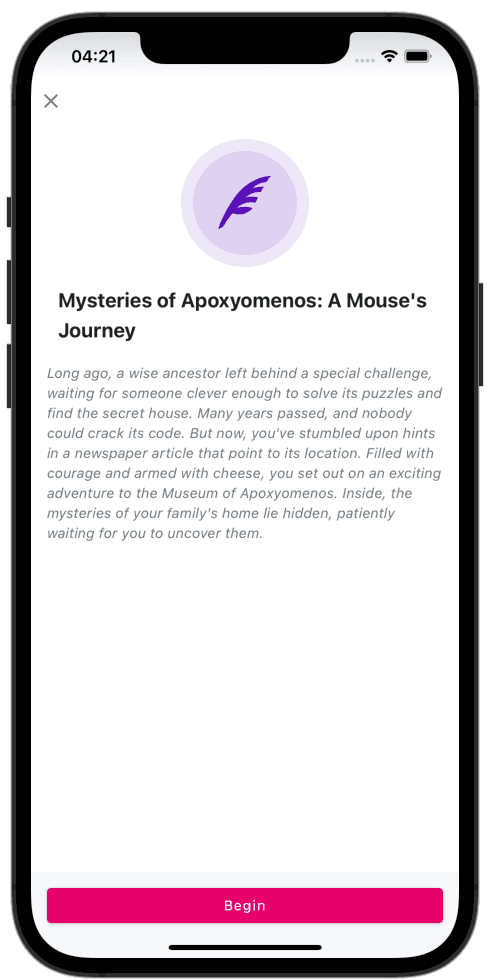 Learn more about the history and context of artworks.
Immersive audio guide
.
Pick a tour and explore the stories and interesting facts behind the exhibits. Immerse yourself in the world of art.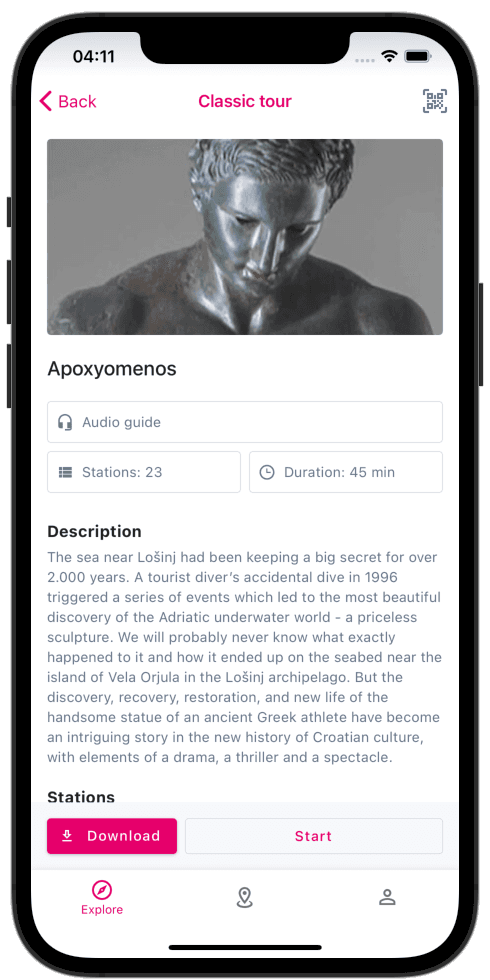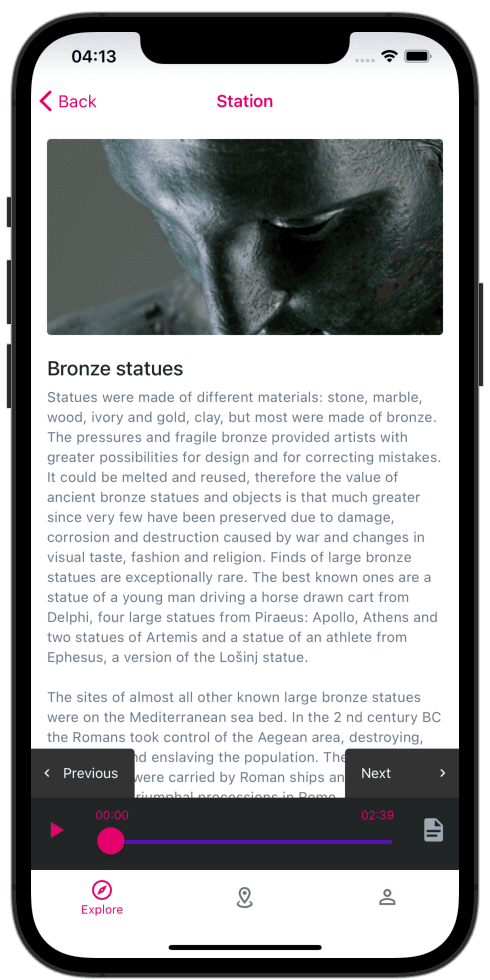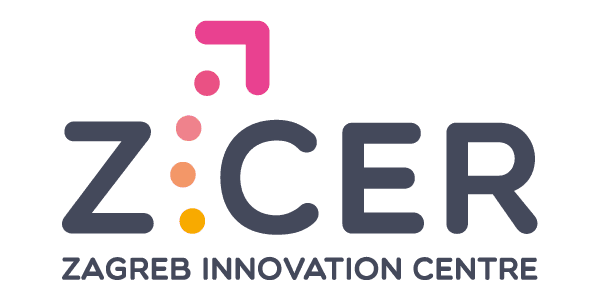 Startup Factory Accelerator 2022 Winner
After an intensive two-month program, Naratour won the best project award
and financial investment.